At Poulton Sports and Trophies Centre we have a wide range of trophies, medals, ribbons, cups, shields, plaques, and salvers. We offer competitive prices and have a style and budget to suit everybody's needs.
With years of experience our family run trophy business takes a massive pride in providing that personal touch for all your celebratory awards, medals, and sports trophies.
We focus on giving you a professional and friendly service, and have the expertise required to perform all the services that we offer and to the highest of quality, whatever the budget.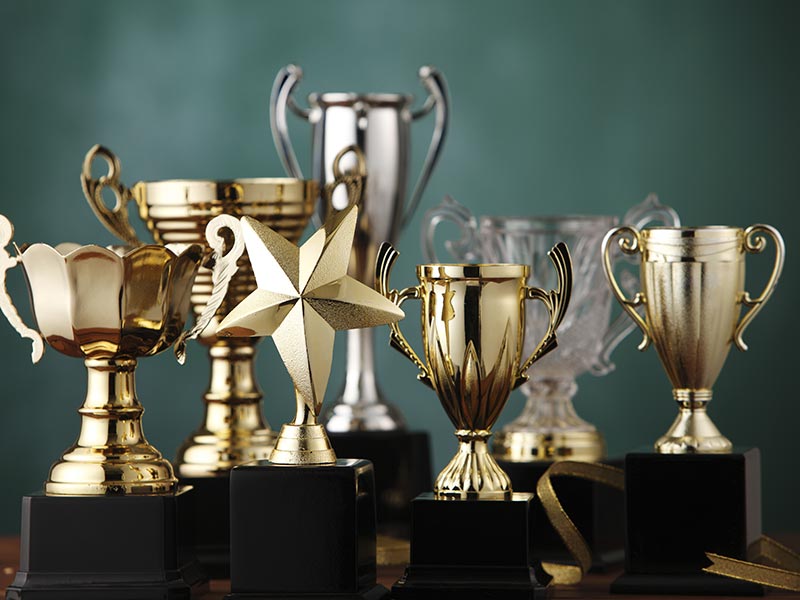 The team at Poulton Sports and Trophy Centre can help you customise your trophies, so if you have an image of what you would like, simply bring it in to the shop and one of the team will be able to discuss the options with you. Alternatively feel free to bring in your own trophies and we can take care of the personalisation element of that on your request.
We do all our own engraving and can offer you a week's turn around for most of our selected trophies selections.
We offer trophies to suit schools, colleges, clubs, pubs, busines and personal trophies and we have a vast range of products in metal, wood, resin, and glass, so there is always something to suit style and budget for any occasion.